Blurryface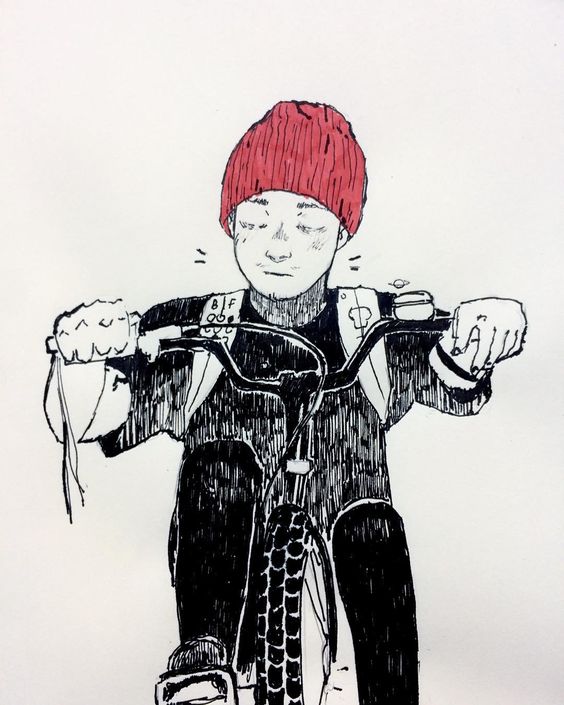 Here's Stressed Out by the band Twenty One Pilots.
It's about growing up and how sometimes, once you're an adult doing all the things adults have to do,
childhood feels like a much better place to be.
And here's one with just text. Much easier for learning the words.
So…who is Blurryface?
Have a look at this MTV News interview.
Here Tyler Joseph talks about who Blurryface is and why, when he's performing this song, he has black on his neck and hands.
The drawing of the boy on the bike is by slowtawn.
---