Three Little Speckled Frogs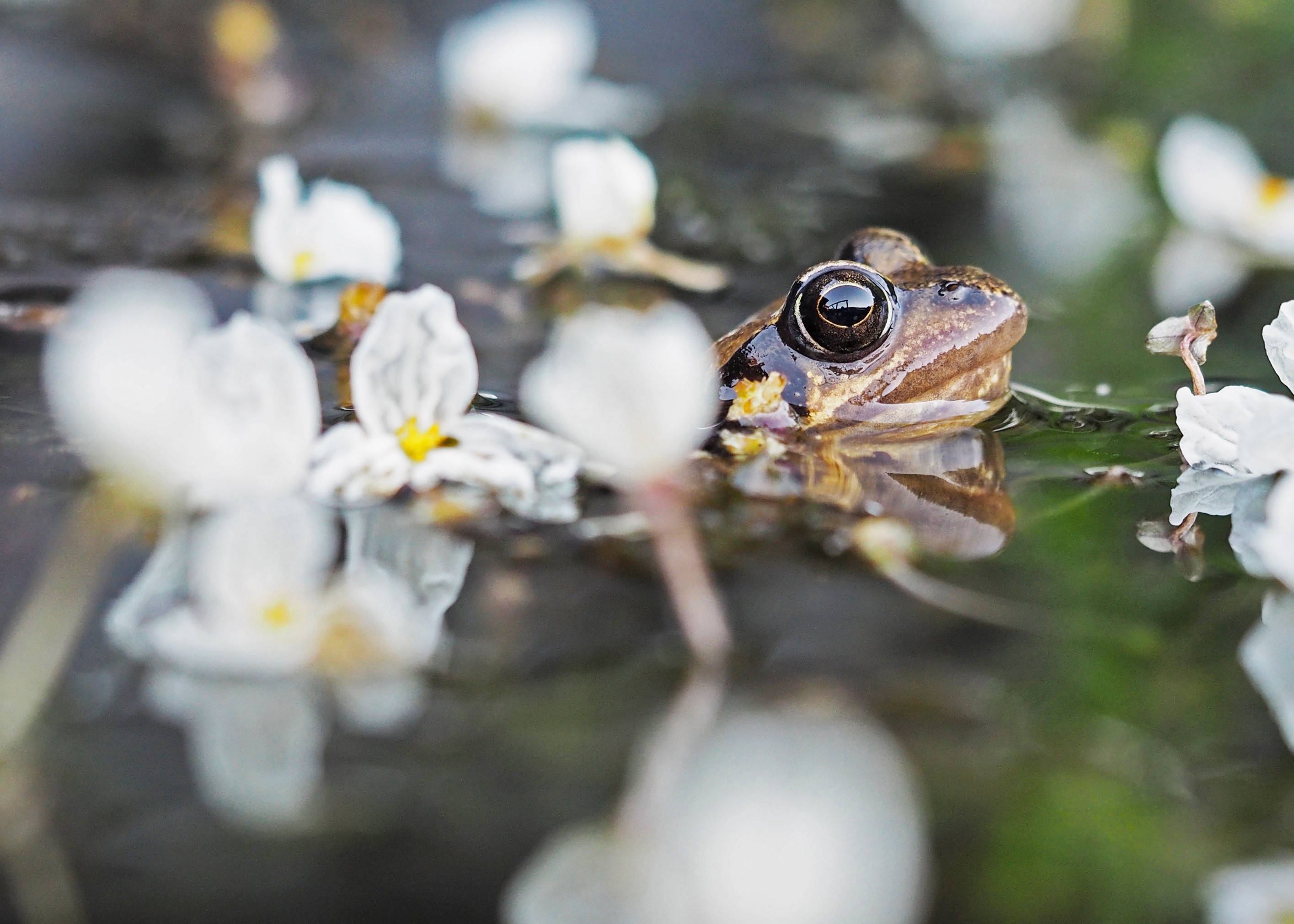 Another English language classic!
I first learnt this with my own children and we've been happily exclaiming 'yum yum' ever since.
Enjoy!
Sooooo many speckles.
We almost can't see the frog
(oh…maybe that's the idea..!)
Photo by Kuma Kum, Germany
And just because it's cute…here's a squirrel on a log as well…
Photo TJ Holowaychuk, London
Ok…so how does a frog actually eat all those delicious bugs?
Let's see…
And here's a lucky dragon-fly that got away.
Some happy frogs off for a swim.
See how they jump?
And here's a spectacular video of a little Tree Frog.
No water to see here, but a fantastic animal in motion.
---
---